The finalists and winners of the different categories in Factories of the Future Awards 2019 edition have been:
〉 HP al
Leadership Award in digital transformation in the industrial plant
Finalists
CAF DIGITAL MANUFACTURING – For the expansion of the digital manufacturing unit to new markets with innovative processes
FORD MOTOR COMPANY– For its proposal for the deployment of collaborative automation
PAUL HARTMANN IBERIA – For its proposal to transform a paperless unit of its Montornés plant using digital technologies
Winner
CAF DIGITAL MANUFACTURING, for the initiative and leadership in the expansion of the digital manufacturing unit extending its capabilities and markets and addressing innovations in large format additive manufacturing.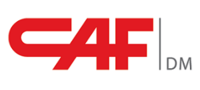 ---

〉 Amada Award for the 
Promotion of attraction and development of talent in the industry
Finalists
Clúster de la Industria de Automoción de Cataluña CIAC – For its proposal of a collaborative platform for innovation and talent in the sector
SACOPA – For its internal communication proposal via APP
UNIVERSAL ROBOTS – For its UR + initiative to incorporate partnerships and new capabilities.
Winner
CIAC – Because of its proposal for a collaborative platform for innovation and talent in the sector, favoring communication between industries and the promotion of high-capacity micro suppliers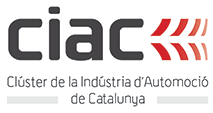 ---
〉 Premio T·Systems a la

Innovación tecnológica para la fábrica del futuro
Finalists
CELSA – For the projects of identification and recovery of scrap metal I-SCPARP y PRIX
OPERTEK – For its PLC proposal adapted to the new uses of Artificial Intelligence CPL410
VIRTUALWARE – For its multi-user virtual reality proposal VIROO
Winner
CELSA for the projects of identification, recognition and recovery of scrap I-SCRAP and PRIX, for their contribution to the application of 4.0 technologies in mature industries and their contribution to sustainability, efficiency and cost reduction.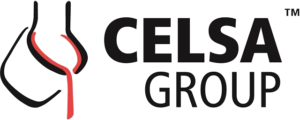 ---
〉 ACCENTURE Award to 
Research and Development of Artificial Intelligence applied to manufacturing plants
Finalists
MAICHINERY – FICEP S3 – With its project GIAR
AUSIL – Thanks to its smart identification system of Returnable Transport Containers through artificial vision.
MUUTECH Monitoring Solutions – For its Muutech equipment monitoring web platform based on open source tools.
Winner
MAICHINERY – FICEP S3 thanks to GIAR, a proposal based on the implementation of a sophisticated system of Artificial Intelligence in the robotic painting machine for singular structures daVINCI of FICEP s3.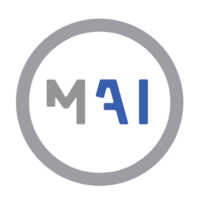 ---
〉 La Vanguardia Award for Excellence in dual training
Institut Palau Ausit, for having implemented the FP Dual modality since the 2013-14 academic year, collaborating with 120 companies and betting on the dissemination of industrial studies in the female sector
Institut Alt Penedés de Vilafranca, for its STEAM project, in which the institute encourages and encourages students, mainly girls, to learn more about the studies of the most technical branches.
Institut Jaume Huguet, for its Dual FP with projects in companies related to automation and robotics, mechatronics and mechanical manufacturing.