The ceremony of delivery of the Factories of the Future Awards was held on 14th March, as a side event of Advanced Factories 2018.
The finalists and winners at each category have been:
〉 Prize Trumpf  to 
Industrial leadership in the use of digital technologies for its production
Finalists
ORKLI– Development and implementation of Industry 4.0 solutions to ensure zero defects and improve the service offered to its customers.
FICEP S3 – Use of additive manufacturing technologies to reduce manufacturing costs of paint robots.
SANTA BÁRBARA SISTEMAS – Internal development of a Manufacturing Execution System system for the simplification and automation of your processes.
The winner
ORKLI, for having implemented a wide range of Industry 4.0 technologies in an integrated manner, including sensors, big data, logistics and quality control, which has also allowed them to modify their business model with customers
---

〉 Prize T-Systems to Best technological innovation for the factories of the future
Finalists
Gestión Integral de Tecnología y Logística – Robot performance monitoring system.
MLEAN – Suit of apps to digitize and provide mobility lean manufacturing processes.
TicTAP – Platform for the distribution of information and digital content through adhesives fully manageable from a smartphone.
The winner
TicTAP in recognition of the technological solution offered to convert Industry 4.0 technology to traditional equipment in a simple and economically viable way for all types and sizes of industries.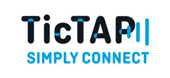 ---
〉 Best research program for Industry 4.0
Finalists
3R INDUSTRIA 4.0 – Technology Industry 4.0 to improve the security and access to worker information..
IThinkUPC – Advanced analytical supercomputing tool for fault detection in auxiliary production pumps.
Centro Tecnológico del Calzado de La Rioja – Development of technologies for the production of fully customized footwear.
The winner
IThinkUPC for the SAFEPRES project that allows the company to transform the large amount of data into decisions to increase the availability of productive equipment.

---
〉 Prize Amada to the 

Best entrepreneurship for the development or retention of talent in the industry
Finalists
SEAT – Program BREAKING-FAB to encourage open innovation and talent retention.
FORMBYTES TECHNOLOGIES – Simple and inexpensive 3D printers for training and recycling of active industrial professionals.
The winner
SEAT because its initiative promotes the generation of talent internally and externally, also facilitating innovation in Industry 4.0 technologies.
The jury also recognizes very positively the solution proposed by FORMBYTES in order to promote the industrial vocation to future generations.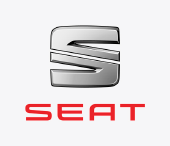 ---
〉 

Prize

La Vanguardia  to the Professional carreer 
Tecnomatrix, in recognition of the professional career of more than 90 years dedicated to innovate in industry.
---
〉 Prize HP for the 

Best economic development plan for Industry

 4.0 
Baden-Württemberg (Germany), for the implementation of concrete and decisive initiatives to facilitate the digital transformation of all its industries in the fourth industrial revolution.