INDUSTRY 4.0 CONGRESS
INDUSTRY 4.0 CONGRESS is the congress dedicated to Advanced and Digital Industries. It is the place to get familiar with trends which will eventually shape Factories of the Future. The international discussion will concern the Factory 4.0. It is a new interconnected paradigm where industrial and digital technologies converge. It will also entail new manufacturing processes, the intelligent use of energy resources and materials as well as the integration of automated systems that results in increasing efficiency and competitiveness of the industry.
The digitalization and Industry 4.0 constitute two concepts which are already changing our understanding of the enterprise and are shaping our future.
INDUSTRY 4.0 CONGRESS program aims to deepen the Industry 4.0 through different sessions that are presenting during the days of the Fair: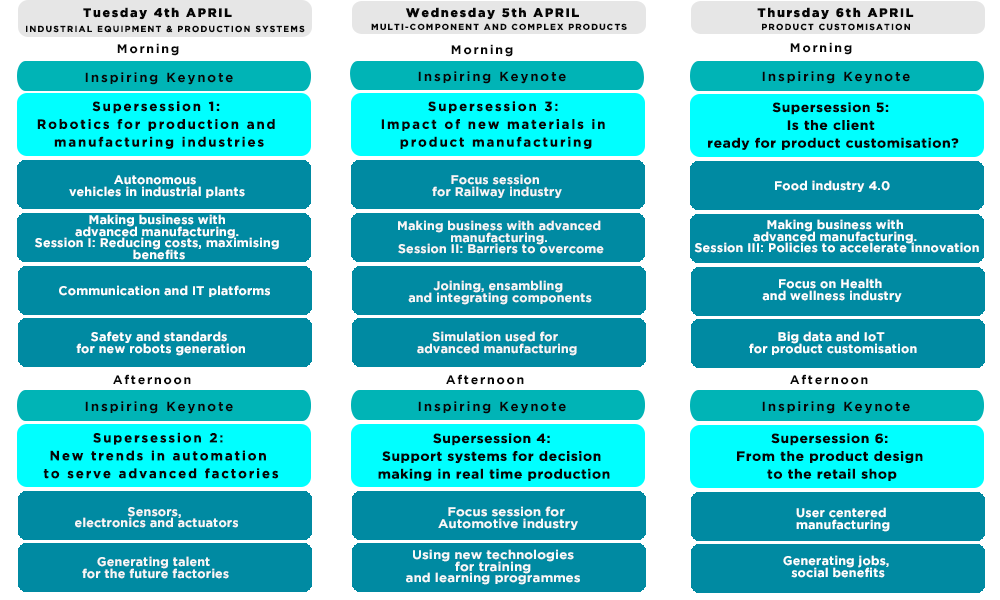 >> Over the coming days we will be publishing the Program Schedule.